Subscribe to Becca's FREE Weekly Roof Sales Gold Nuggets + 3 FREE Gifts: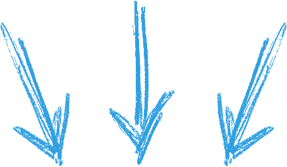 Email me! becca@roofsalesmastery.com

We value your privacy and would never spam you
'Who is this chick?'

you're wondering. I'm Becca Switzer! Creator & CEO of Roof Sales Mastery and author of "Diamonds in the Sky: Introduction to Storm Restoration Sales."  Probably like you, I entered the storm restoration industry with big goals and zero formal roof sales training of any kind lol.

My learning curve was steeper than a three-story 12/12, and there were no resources to learn from, so I had to figure it out myself.

After a lot of trial and error and misdirected time and energy, I was averaging approximately $160K in sales per month, consistently personally selling over 7-figures per year in 4-8 months, and earning a quarter of a million dollars in commissions…without having to kill myself doing it.

I've been called "the pioneer" of insurance claim supplementation and adjuster negotiations which I teach in a step by step system in my online courses.

I have over 14 years of direct sales experience including Cutco Cutlery/Vector Marketing, storm restoration roofing sales, and offering my consulting and training expertise with my Roof Sales Mastery online systems and courses.

My systems and trainings have literally transformed the profits, incomes, and lives of roofing contractors and salesmen nationwide since 2014, and I want to share what I'm doing with you to help you scale your business, maximize your bottom line, and dramatically increase your sales.

My mission:

Provide roofing company owners, managers, salespeople, and supplementers with truly game-changing repeatable systems, strategies, and scripts for recruiting, sales training, supplementing, and Xactimate that are proven to yield consistent results so that you have the exact "recipes" to use to drastically shorten your learning curve and avoid wasting time, energy, and OPPORTUNITIES through costly trial and error.

My turnkey, proven systems and strategies will give you control of your annual sales, income, and growth by ensuring effective results that you can count on and plan your goals around.

The aim is to provide you with exactly what to say and do to take all the guesswork out of the equation based on the systems I have honed to yield not only my personal results, but the results you see over 3,000 of my clients achieving nationwide.

Essentially I'm giving you the blueprint and playbook that the top performing roofing companies and salesmen are using to 2-5X their business and income and saving you from the old school "inbred" techniques that the old dogs haven't outgrown.
Why I'm doing it:
Frankly, someone needs to. The storm restoration industry is a multi-billion dollar industry with the potential to be an extremely lucrative opportunity for anyone willing to do it as a salesperson or business owner, but the lack of formal, repeatable training and scalable systems available to contractors makes roof sales feel like a Rubiks cube.
The reality is, roof sales is very SIMPLE. It's not rocket science! But I always compare it to baking a cake. It's not hard to bake a cake, but if I stick you in the kitchen, point to eggs and flour and say, "Here's the oven; bake me a cake!" 99% of people are going to fail. But 99% of people would succeed if they simply had A STEP-BY-STEP RECIPE!!
That's why I created my Roof Sales Mastery programs. I've made door knocking, objection-handling, closing, recruiting, supplementing, and learning Xactimate "a piece of cake" with my repeatable systems and online programs. It's so easy a monkey can do it.
The industry is filled with individuals who are making a killer living, but there are 10x as many people trying and failing SIMPLY because they don't have the proper "recipe for success."
The limited options for training and seminars that are available out there now recycle the same old ineffective methods roofers have been using for decades, resembling a chest-beating contest that ultimately relies on sweat equity and "the numbers game" as opposed to providing REAL, repeatable, modern strategies that actually work.
They talk about the general philosophies and theoretical concepts of storm restoration success, but they fail to give you the exact "step by step how to" to follow.
You might feel motivated for a day or two at best, or like you wasted your time and money at worst, ultimately leaving empty-handed with no real new skills or "take homes" to speak of.
That's where my programs differ.
Whether you're a business owner looking to recruit, train, supplement, and scale, or you're a salesperson looking to master door knocking, closing, and objection handling,
Here's what you'll get from me:
High value, step-by-step, PROVEN strategies that are repeatable, easy to follow, and actually work, with a low pressure, laid back, conversational selling style with word-for-word scripts for every step of the way.
My courses and systems deliver the "golden nuggets" that you really need as a salesperson or business owner: value-rich content and turnkey repeatable SYSTEMS you can actually use TODAY.
I show you exactly what I do and how I do it so you can copy my strategies to work smart instead of hard, and create the results you're after to achieve personal and financial freedom through the incredible opportunity of storm restoration roofing sales.
Who I Am

"Who's this 19 year old girl and what could she possibly teach me about selling roofs?" you're wondering lol. Learn who I am, where I came from, why you should listen to anything I have to say, and what incredible value I have to offer storm restoration roofing contractors.
| | | |
| --- | --- | --- |
| | The bird is the word. Comment below. | |