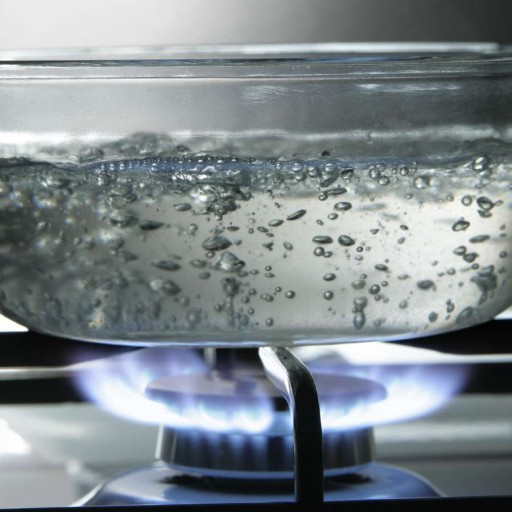 At 211 degrees, water is hot. At 212 degrees, water is boiling. The smallest changes can have the largest impact.
In our industry where large volumes of revenue are being generated, this paradox couldn't be more true. What would your business look like if you were able to improve your sales team's results by just 10 or 15% in one or two key areas? How much revenue, and how many jobs are you leaving behind because a salesman needs to change just one thing he's saying at the door, or because the sales presentation he's using is missing one key element that could prevent losing a job to a low-bidding contractor?
Let me show you what I mean. Let's say you're a small contracting company with 4 full time salesmen on staff who are out in the field generating leads and closing deals for you. Last year your annual gross revenue was $2,000,000, with an average job size of $10,000. This means each of your salesmen produced approximately 50 jobs each, for an annual total of 200 jobs company-wide.
If across the board, your sales team is closing at around 60%, that means that to get those 200 jobs, your team actually had to sit down and do a sales presentation with 334 people.
What would happen if your guys learned a word-for-word sales presentation to use on every appointment that increased their closing ratio by just 10%? Without generating a single additional lead this year than they did last year, they are now producing 234 jobs instead of 200, yielding an annual gross revenue of $2.34 million. And again, this is without generating any new leads.
Let's say your guys are averaging lining up 1 appointment for every 10 doors they knock. That means in order to get in front of those 334 people last year, they had to knock 3,340 doors over the course of the year.
What if we could increase their success at the door by just 5%? Now, without knocking any additional doors this year, they are getting in front of 501 people on inspections instead of 334.
Now if we combine the slightly improved closing ratio with the slightly improved door knocking success, we're looking at your team producing 351 jobs this year instead of 200, yielding $3,510,000 in gross annual revenue instead of $2 million, without having to work ANY harder than they are right now.
Those are just 2 simple improvements that can be made to immediately see better results and more sales, but let's just look at one more tiny adjustment to make this even more clear than it already is.
What would it look like if your salesmen now knew exactly how to land massive supplements on their claims through proper adjuster negotiations that increased each of their job sizes by an average of just 10%?
Now their $3.51 million is $3,861,000.
….and once more, let me reiterate: this is without generating ANY additional leads the entire year. This is without asking your salesmen to work ANY harder than usual. Same amount of effort and energy; infinitely better results.
See where this is going?
That's what Roof Sales Mastery is all about. Making tiny tweaks to a couple key areas to improve your team's performance through tried and true, proven-to-be-effective approaches, systems, and techniques to master the 3 main pillars of storm restoration sales:
Lead generation
Closing & presenting
Adjuster negotiations & supplements to maximize claims
Your salesmen are your most valuable assets. Without them, you have nothing. It doesn't matter what fancy software you have, how great your installers are, what kind of warranty on workmanship you boast, or how big your advertising budget is. Without solid, consistently producing salesmen who can generate leads, handle objections, close deals, and maximize their claims effectively, you've got nothing. What good is a technologically advanced CRM if your team isn't filling your pipeline?
If you're like most business owners, you want to provide your team with the resources and training they need to be total badasses in the field so they can make a great living, enjoy a flexible lifestyle, and have financial freedoms that most people can't. But unfortunately, your time can only be divided so many ways. It's hard!
When you're running the company, your time is best spent doing just that: running the company. Keeping up the backend of the business, ensuring your guys have a place to work, managing production, keeping up on the finances. Unfortunately this leaves little time to give your salesmen the attention and quality training that they need in order to be top-producers.
You can't be everywhere at once. And if you're trying to be everywhere at once, at best you're going to be performing at a very average level, and getting very average results.
Humor me for a moment, and consider The Cheesecake Factory. You don't go to The Cheesecake Factory for a prime piece of filet mignon, because The Cheesecake Factory doesn't specialize in prime cuts of beef. Sure, they have it there, but that doesn't mean it's mind-blowing or high quality. You go to a steakhouse to get a good steak, because that's what they do and they are amazing at it.
Don't be the business owner that's trying to wear all the hats. You're setting yourself up for failure. You can't be the owner/president of the company, the general manager, the administrator, the sales manager, and the salesman all at once. You just can't. Pick one. Kick ass at it. Outsource or delegate the rest. For the same reason you have a receptionist or administrator that takes calls and schedules appointments, you need a solid source to train your salesmen, and train them well.
That's what our Roof Sales Mastery training program is all about. It's jam-packed with the standardized, systematic training material and content that will start your salesmen off on the right foot so you don't lose out on dozens of potential jobs and hundreds of thousands of dollars while your guys "figure things out" during their steep learning curve. It's the "what to say when's" and the "exactly how to's." All the "aha!" moments that launch a salesman's results to the next level.
Imagine the potential explosive sales volume (and the retention of salesmen) your company could experience if your guys were fully prepared with the best approaches and techniques that are already tried, tested, and proven to get results from the get-go, instead of just sending "New Kevin" out with "2 Year Veteran Chris" to ride around in his truck for a few days to watch him knock a few doors and sign a couple deals, only to then toss New Kevin into the deep end on his own to figure it all out.
How much is each job worth to you? Remember, if your average job is worth $10,000, then very inspection your guys don't line up because they don't quite have a solid approach at the door, or every deal they don't get signed because their sales presentation isn't buttoned up 100% is costing you $10,000.
In fact, if we use the example and the figures above, currently the business owner is leaving $1,861,000 behind each year by not seeking out simple ways to do better. One point eight MILLION dollars, left out there in the streets for another roofer to come along and pick up.
How does that make you feel?
Hopefully, excited! This means there's an enormous opportunity to arm your salesmen with a couple new tricks and simple tweaks in how they're approaching their sales already to take your "hot water" to the boiling point this year. Are you willing to invest a small amount in your people to help them and you reach that next level in your business?
There are 2 types of business owners: one sees an investment as an expense; they spend 1 dollar and now have 1 dollar less in their mind. The other business owner looks at an investment as the potential return-on-investment.
So many business owners have no problem spending a few thousand dollars on advertising or truck wraps every year, but rarely think twice about investing in their team. Benjamin Franklin said, "An investment in knowledge pays the best interest." Ads and fancy truck decals are only as good as your salesmen. Arm them with the resources they need, most effective techniques and proven systems, and you'll take control of your business and your results.
The timing will never be "just right." As a business owner, you have to face the music. If you haven't seen the results you desire doing it the way you've been doing it up until now, what's going to change this year that's going to get you to where you want to go? Nothing changes if nothing changes. The definition of insanity is doing the same thing over and over again, expecting different results.
Here's what we can absolutely guarantee you about the methods and systems in our programs: they work. They yield consistent results. We use them ourselves, we've taught and produced several million-dollar producers in our own company, and that's how we know they will work for your sales team. Here's what we cannot guarantee: we cannot guarantee that you will implement and actively apply the techniques we share with you to get said results. Just like, buying a workout DVD is great, but if you don't DO the workouts consistently, you won't get the results.
We are so confident that we can help your salesmen improve their closing ratio, lead generation, and average claim size through supplements this year that if you honestly implement the systems and strategies in the program and at the end of the year, you have not made your investment back, we stand beside our brass balls money-back guarantee. But don't take our word for it: this is Dan, a roofing company owner in Ohio who chose to enroll in the Roof Sales Mastery training, and after just 4 sessions with us, summed up the value of the material and content in 86 seconds:
We want to invite you to join us to deliver your team a great program to take their personal sales and your company's success to the next level this year. Don't wait – you've got nothing to lose, and everything to gain. Your timing couldn't be better. Let's crush it this year, together.
Are you ready to stoke the fire and make this year your best year ever? Click here to get on the phone with us this week.