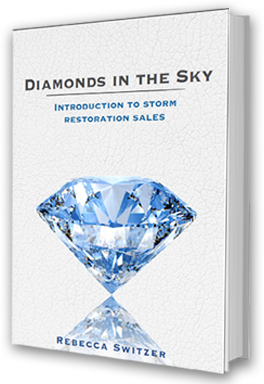 This book is intended for individuals beginning their careers in insurance claim related roof sales, veterans in the industry looking to hone their skills, learn new techniques, and gain new perspective, and storm sales reps who have never received formal training. Learn how and why this insurance claims-focused industry can be so lucrative and profitable, and build a strong foundation on how to succeed and dominate in insurance restoration sales.
We cover how to read and understand insurance paperwork so you don't leave money on the table, deliver effective door knocking approaches to get at least 1 appointment per 10 doors knocked, how to handle basic objections, tips for adjuster negotiations, simple ways to set yourself apart from your competition, and the sales presentation script we use that consistently results in our 95% or higher closing ratio.
In addition, we will cover the most common mistakes new roof sales reps make and how to avoid them. Start off on the right foot with a solid foundation of information in our Diamonds in the Sky: Introduction to Storm Restoration Sales so you can shorten your learning curve, master the basics, and become a success in the industry to earn the level of income and personal freedom you desire.
Quick customer review on the book!
Click below for instant download.