How to Find RELIABLE, SKILLED, LICENSED, INSURED, VETTED Subcontractor Labor Crews
If you're a roofing contractor or general contractor and business owner, you're familiar with the endless moving parts of running a construction organization. 
Sometimes it may feel like juggling flaming chainsaws.
Between hiring and managing an office staff, hiring and training salespeople, learning and implementing new apps and technologies, running sales meetings, trying to dial in a marketing strategy, branding, networking, accounting, SEO, and EVERYTHING else…
...it's already a lot to manage, and additional roadblocks to generating revenue only add more stress and frustration.
One of the most challenging parts of running a contracting company can be finding and keeping quality labor, especially in competitive, saturated markets or for more specialty trades above and beyond your everyday typical asphalt shingles and residential exteriors.
On top of that, you have to worry about the quality of their workmanship, reliability, their insurance coverage, language barriers, experience level, and more! 
Are they ACTUALLY insured like they say, or did they craft a phony copy in Adobe?
Do they ACTUALLY have experience with metal roofing, or did they just say they could do it to get the job?
Can you count on them to perform the work to your company's standard and customer's satisfaction?
Or will they do subpar work, making your company look bad, get you persecuted you on Google with an ugly, negative review, and cost you additional time, money, and stress correcting their mistakes?
What happens when a crew simply walks off the job because they decided it's too damn hot in Texas to do this sh*t anymore, or another company swooped in and offered them $2 more per square and a stuffed crust cheese pizza?
What happens when your sales team starts outselling your labor crews, and jobs begin piling up in the hopper?
If you normally do residential asphalt roofing and one day someone asks you if you can do their $120,000 concrete tile roof that you don't have a trade-specific crew for, are you forced to walk away from it simply because of the lack of labor?
Maybe you put lines in the water in your local area (make a post on Facebook, ask your local suppliers, hunt around on Craigslist) to see who you can find that does tile…you finally get a bite but they're the only ones who responded to you. 
You might feel pressured to roll the dice and TAKE that crew because they're the only option you've got, crossing your fingers and hoping they come through, know what they're doing, and don't sh*t the bed and make you look bad.
Maybe you have a handful of crews for certain types of projects, but your current lineup isn't large enough to keep up with your growing number of deals, limiting you from growing any bigger or faster.
Or maybe you've had opportunities come across your desk to build some bigger, more complex, or specialty projects outside of your current scope of work, like a metal roof, an apartment building, copper, tile, standing seam, TPO, flat roofing, etc.  
Maybe you've got customers asking you if you do framing, windows, commercial roofing, metal roofing, TPO, flat roofing, or other specialty trades that you've never done before. 
It STINGS to have these opportunities come to you but not have the labor network in your back pocket to say YES to those projects. 
These are all common, frustrating real life scenarios,
because once you've got your marketing, lead generation, sales team, closing strategy, supplier relationships, and all your other ducks in a row, but you can't find and KEEP reliable, capable, experienced, qualified crews to DO the work you've got under contract, you're stuck at the 1 yard line.
You just need the right crews to punch the ball into the end zone and keep your contracting machine moving!
It's a dirty job!
Labor is difficult to find in general.
Fewer and fewer young people are learning skilled trades these days.
That's why I'm excited to introduce you to
Crew Connect USA.
Crew Connect
plugs you into a network of over
6,000 FULLY VETTED, licensed, insured, skilled, experienced, trade-specific
subcontractor crews.
Crew Connect is a company that connects contractors with a network of over 6,000 FULLY VETTED, reliable, trade-specific, insured, company-backed labor crews for everything from residential asphalt shingles, commercial roofing, TPO, EPDM, slate, flat roofing and metal roofing to federal government projects, framing, copper, concrete tile roofing, Davinci, Hardy siding, and more.
This resource allows roofing and general contractors to COMPLETELY OUTSOURCE and REMOVE the stress and responsibility of finding, vetting, and managing labor crews. 
You'll be plugged into a virtually limitless network of subcontractors who are guaranteed to be able to keep up with your explosive growth as your sales team fills your pipeline.
Whether you've got 7 installs per week or 70, they've got you covered. 
They'll even place your material orders and manage the build. 
Crew Connect quarterbacks your ENTIRE production so you don't have to!
In fact, the Chief Operations Officer William Beliles dares any contractor to try to outsell him.
He says proudly, "If you can outsell what my crews can build for you in a week, I'll give you $5,000!"
By the way, there is literally nobody more qualified, experienced, or certified than William Beliles to be in this position.
William has been in roofing since he was 12 years old. 
By age 24, he was the National General Manager for Labor Connect (formerly known as Higgs Professional Consulting) and had 117 contractors building all over the country in 37 states, doing hundreds of projects per month.
By the age of 26, he was the Senior VP for an $800M per year solar company's construction division, overseeing ALL installs for 52 offices nationwide and over $6M installs every single month. 
William carries over 20 industry certifications including OSHA 10, Certification in Construction Insurance Claims, Asphalt Shingles, Concrete Tile, and Flexible Membrane, and 5 different certifications in mold remediation. 
He was on the Kansas Certified Renovator Board from 2015-2020, and on the Architecture Seat of a local HOA board, to name just a few!
That's the experience and credentials backing every single labor crew and install when you work with Crew Connect USA.
Crew Connect not only assigns skilled, company-backed labor to the projects, but they will also order the materials and manage the job sites with a reliable production manager.
Crew Connect has not only found a way to take the pain out of finding and hiring reliable, qualified, SKILLED labor, but we've made it a White Glove Service.
On top of performing skilled work to complete your projects to your company's and customer's satisfaction by doing an impeccable job cleaning up the jobsite before they leave, they will also flyer the surrounding homes immediately around the build to drum up leads for you when you provide them with branded company flyer, door hangers, and marketing materials.
By outsourcing your labor to Crew Connect, you will be able to run your roofing or general contracting company strictly as a SALES ORGANIZATION, allowing you to simply focus on recruiting and training killer salespeople to sign deals and fill your company's pipeline!
Imagine a world where locating reliable crews, navigating language barriers, rolling the dice with unvetted subcontractors, haggling with foremen over price, regrettably passing on trade-specific job opportunities, and managing installs is no longer an issue, nor a responsibility in your overall business operation.
You can strictly and solely focus on REVENUE-GENERATING ACTIVITY to fill your pipeline with jobs while Crew Connect installs them.
No more bottlenecks where your sales team outsells your install speeds, no more gambling with crews that do subpar work, and no more limitations due to a lack of qualified, experienced, trade-specific labor.
Take the labor out of subcontracting.
Let us connect you with the most reliable labor network in the country: Crew Connect USA.
If you're a contractor who is
Struggling to FIND and KEEP reliable skilled labor
Needs more labor manpower to keep up with your expanding sales team
Interested in pursuing specialty trades or roofing product installs, commercial jobs, and federal projects
Intrigued by the concept of running your company like a pure SALES organization and outsourcing the entire production division
Crew Connect is the solution.
Take the labor out of subcontracting. Reach out to Crew Connect today!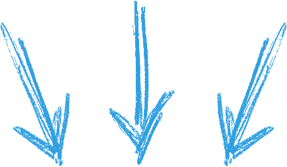 Download a free Pricing Sheet below: